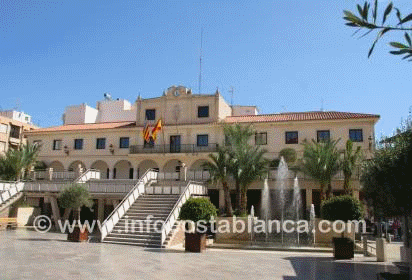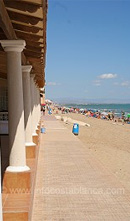 Guardamar
The 11 km long beach of Guardamar is one of the most beautiful in Spain, not at least because of the large pine forest and white sand beaches.

The beach is rarely crowded even in high summer.
Guardamar is particularly known for its sand dunes which lie in a natural area.

Guardamar was formerly a fishing and farming village, today it is mainly characterized by five-to six-story buildings.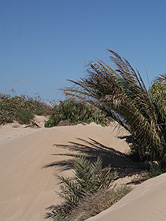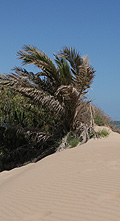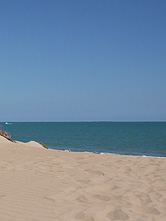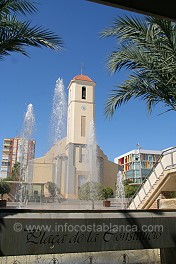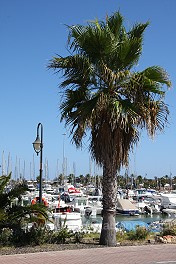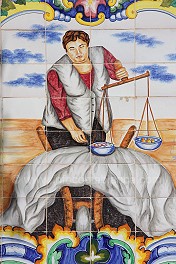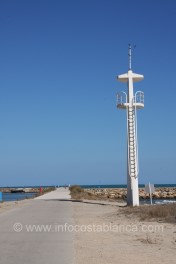 Points of interest
The Castle of Guardamar
Museum of Archaeology and Ethnology
Park Reina Sofia
Park of Alfonso XIII
Sand Dunes of Guardamar
Rábita Califal


Fiestas
February: Spring Fayre
March-April: Easter and religious parades
June:
Hogueras de San Juan (bonfires)
Dama de Guardamar
July: Fiestas of San Jaime
September:
Fiestas in honour of the Virgen of Fátima
October:
Fiestas in honour of the Virgen of Rosario

Beaches
LePlaya les Ortigues
Playa del Campo
Playa el Moncayo
Playa la Roqueta
Playa Centro
Playa del Vivers
Playa los Tusales

Gallery Guardamar